Thunder Bay Chamber Of Commerce
2009 Commitment to Quality Award

Presented to a business that exhibits excellence in business growth, customer
service, job creation/employee relations and community involvement.
Congratulatory Letters,
Dear Duracon Granite Tops:
 It's a pleasure for me as your Member of Provincial Parliament in Thunder Bay-Atikokan on behalf of your
fellow constituents, to congratulate your company and employees on receiving the 2009 Commitment to
Quality Awards from Thunder Bay Chamber of Commerce.
Thank You for your investment in our community.The contribution your company has made to the economic
well being of our area is very much appreciated. Our sincere best wishes for ongoing success into the future.
Bill Mauro M.P.P
Thunder Bay-Atikokan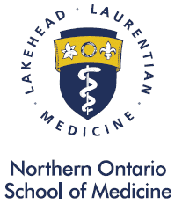 Congratulations on behalf of the Northern Ontario School of Medicine for the Commitment to
Quality Award you received at the Thunder Bay Chamber of Commerce Awards Celebration
on Sunday night.
Your commitment to the success of your business, your enthusiasm for your community
and the leadership you have in business are result of your hard work and dedication.
You are an inspiration and a role model for all business leaders in Northern Ontario.
We wish you much success in the future.
Sincerely,
Dr. Roger Strasser
Founding Dean
Northern Ontario School of Medicine

Dear John,
Once again, congratulations on winning the Commitment to Quality Award,
presented at the Thunder Bay Chamber of Commerce 15th Annual business
Award in April.
Having visited your business and knowing you employ some of our graduates, makes
us very proud to see your business-Granite Tops by Duracon-Tile and Concrete Ltd.-
win this award.
This is also important for your team as this award is valuable recognition of a job well done
and a commitment to providing continual quality and service excellence. You make us all proud!
Wishing you the very best,
Patricia Lang, President
Confederation College
---
  Granite Tops was awarded the 2003 Ontario Global Trader award in Market Expansion. We are very honored to receive this recognition.
2003 Ontario Global Traders Award
Market Expansion

 

This award recognizes the pioneering spirit of Ontario SMEs that have successfully established themselves in a new export market(s) in addition to existing markets. There are two awards: one for exporters of products and one for exporters of services. A company must demonstrate a significant increase in export sales and job creation as a result of having entered this new market(s) and/or must have overcome difficult obstacles in order to establish themselves within the market.

 
Congratulatory Letter
Dear John Hakala:
I am pleased to share with you that our Dinner and Silent Auction was a resounding success. We had 208 people attend the event and we raised over $8,800. I want to thank you for your donation of two granite cheese blocks because it played a big role in this fundraising event.
Throughout the year we help and support individuals and families in our community. The proceeds from the Silent Auction enable us to maintain our level of services to the community in the area of counseling, supports to seniors and pastoral care.
Thank you so much for your support.
Sincerely,
Michael J. Maunula
Executive Director
---
Additional Information:
Please select a link for further information on our Company: